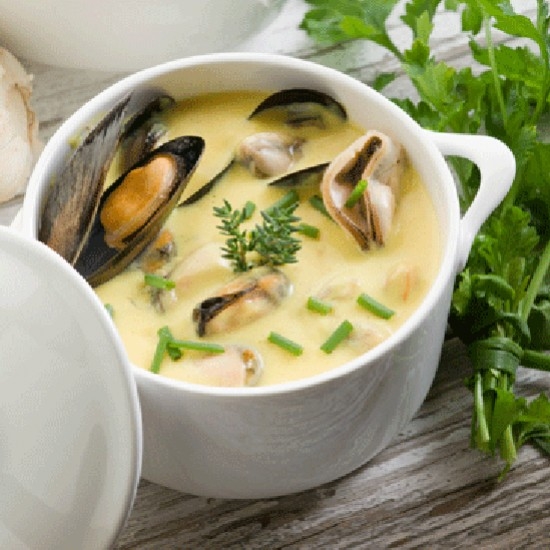 HB Pastis Mussels Casserole
Ingredients
For 6 people

•    1 onion
•    1 fresh fennel bulb
•    10 g of butter
•    2 tablespoons of HB Pastis
•    4 liters of Bouchot mussels
•    2 egg yolks
•    2 dl of crème fraiche
•    1 branch of finely chopped tarragon
•    Salt and pepper
•    Juice of 1 lemon
•    Chopped chives and parsley
Preparation
Recipe from House of Ricard Book

Finely mince the onion and fennel. Coat them lightly with the butter. Moisten with HB pastis and throw in the mussels. Once open, shell them keeping only the lower shell where the mussel is located. Arrange in a round or oval dish or individual casseroles.
Reduce 2/3 of the cooking liquid from the mussels and combine with egg yolks and crème fraiche. Add tarragon, season with salt and pepper and lemon juice. Do not allow the sauce to boil.
Cover the mussels with sauce and serve very hot with chopped chives and parsley.

 
© photo : Adobe Stock - Marco Mayer
Related products
70 cl - 45°
Pastis with a unique character: mixed from more than 65 plants and spices, it is powerful and aromatic on the palate.
Only available in France