SAVOUR THE SECRETS OF A HANDMADE PASTIS

A complex and elegant Grand Cru, Henri Bardouin Pastis is not just any aniseed spirit. Its secret lies in the perfect blend of over 65 plants and spices that have been picked, macerated, distilled and balanced to perfection.

Henri Bardouin Pastis is made by hand, guided each step of the way by its unique experience and savoir-faire.
Cocktails with Pastis Henri Bardouin
Recipes with Pastis Henri Bardouin

1- SOURCING

The ingredients selected to go into Henri Bardouin Pastis are sourced far and wide: star anise from China; liquorice from Turkey; grains of paradise from the Great Lakes region; Tonka beans from Guyana, cardamom from the Indian Ocean...and the list goes on.

A vast journey that begins (and ends!) in the wild countryside of Montagne de Lure, in Alpes-de-Haute-Provence. It is there we hand pick following well honed traditional methods—inherited from local know-how dating back to herbalists in the Middle Ages—a variety of plants such as thyme, rosemary, sage and mugwort.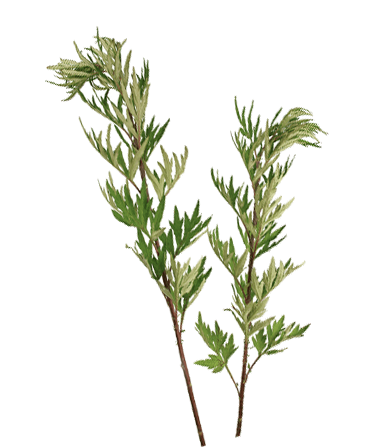 2 - MACERATION
When the harvested plants and spices have dried, they are macerated in alcohol for a spell to extract their aromatic properties. Each ingredient requires a different temperature, maceration time and alcohol content so that by the end of this completely natural process the infusion achieves the flavour and balance desired.
3 - BLENDING
Once produced, all the 'infused spirits' made from maceration and distillation are married together in precise quantities and a specific order, secrets carefully guarded by Henri Bardouin Pastis. A crucial step that demands rigorous testing and repeated tastings.
BUY PASTIS HENRI BARDOUIN
Pastis Henri Bardouin

70 cl - 45°

Pastis with a unique character: mixed from more than 65 plants and spices, it is powerful and aromatic on the palate.

Only available in France

See the product
Magnum Pastis HB

70 cl - 45°

Pastis with a unique character: mixed from more than 65 plants and spices, it is powerful and aromatic on the palate. 

See the product
Magnum Pastis HB

70 cl - 45°

Pastis with a unique character: mixed from more than 65 plants and spices, it is powerful and aromatic on the palate. 

See the product
The only pastis to be awarded a Gold Medal at the Paris Agricultural Show (Concours Général Agricole de Paris), Henri Bardouin Pastis distinguishes itself from other pastis by its elegance and richness of flavor.
-    Henri Bardouin has achieved the perfect balance of 65 plants and spices in this pastis, ensuring you will never tire of its unique flavor.
-    The ingredients are rigorously-selected for their aromatic qualities. The result is a Pastis so fine and elegant that it doesn't ruin the palate and does not alter the taste of the food and wine served during the meal.
-    Henri Bardouin Pastis is the only pastis which can be served throughout a meal.
Tips: Henri Bardouin Pastis is the ideal companion to fish, vegetables and dips (creamy anchovy dip (anchoïade) or garlic mayonnaise (aïoli), spicy dishes….
Presentation
Definition of Pastis

Pastis (Provençal Occitan pastisson: paste or mixture) is the name given to alcoholic drinks flavored with anise and licorice.
In Occitan, pastis also means trouble, a problematic or confused situation: what a "pastis"!
Anise

One plant is the basis of Pastis: anise. It is estimated that anise was already used at least 15 centuries before the common era. Grown on the southern coasts of the Mediterranean, it is believed that the use of anise was known to the Egyptian civilization for its abilities to treat the gums, teeth and cardiac diseases. The use of this plant spread starting in the 15th century before Christ in Greece, then in Rome for its aperitif properties and its refreshing power. Anise also comes within Chinese traditional medicine in the treatment of diseases of the urinary tract, to improve digestion and even to stop hiccups... In India, a "strong spirit" of alcohol with anise based on star anise has been prepared for centuries. This is undoubtedly the most direct ancestor of our pastis.
Anise came into France through Marseille with the Moorish invasions (around the year 730) and later with the Crusades (between 1095 and 1291)....
History of Pastis

Drinks based on anise were traditionally made in families from plants available in the environment. These plants were placed to macerate in alcohol and the infusion obtained was used to give a scent to the water and to refresh. These recipes, more or less complex and varied from family to family, incorporated all anise plants (star anise, green anise, fennel, etc.).
Absinthe was prohibited in France in 1915. For five years, the prohibition affected not only absinthe, but also similar spirits. In 1920, under pressure from distillers, the law authorized aperitifs with anise on the condition that they did not contain absinthe, that they were not be green, and that the alcohol did not exceed 30°. In Provence, it was the beginning of a veritable "little yellow" craze. Refreshing and especially economical (one volume of liqueur for five volumes of fresh water), it became the star in bars. The brands multiplied, which jealously guarded the secret of the mixture and proportions of ingredients used: green anise, star anise, or fennel, licorice, natural plant extracts and macerated or distilled alcohol. Consumed in moderation, pastis then became synonymous with blue skies, the beach and sunny summer days. The word "Pastis" appeared in 1932. It was then that Paul Ricard made a new recipe based on green anise, star anise and licorice. The presence of licorice in an alcoholic drink with anise was a great novelty. It was an immediate success, pastis was even sold on the street, by shouting anise sellers. Thus, in 1936, with the arrival of paid vacations, pastis took on a connotation of "vacation drink" and sales literally exploded.
It was necessary to wait until 1938 for the law to authorize a 45% alc/vol: the ideal alcohol content.
However, in 1940, there was a new prohibition on pastis: accused of weakening soldiers facing the enemy, it was held responsible for the French defeat! A network to smuggle anise essences was established. Pastis lovers would not be discouraged, and they made a homemade pastis by diluting the essences in alcohol.
In 1951, aperitifs with anise were again authorized, this time permanently.
At the end of the 1980s, different, more complex pastis appeared, aromatic mixtures created by maceration. HENRI BARDOUIN started it.
The new pastis was born.
HB Pastis

The first references to pastis from the Distillerie de Lure were found on an advertisement that appeared in 1935: the Paulanis, from the name of the owner at the time, Paul Ferréoux.
When Henri Bardouin became a distiller in 1946, he changed the name from Paulanis to Diamant and distributed it in local bars.
Henri Bardouin was the first to think of concocting a more complex pastis.
In 1986, the Distillerie de Haute Provence developed a new pastis recipe based on plants called Occitanis.
Diamant pastis is preserved like standard pastis. It is intended for bars. Occitanis is for retailers.
In 1990, when the company became Distilleries et Domaines de Provence, Henri Bardouin Pastis was born: an evolution of Occitanis pastis to which more exotic spices are added which will contribute to its famous reputation.
Pastis, Legally

European regulations require certain characteristics to obtain the name "Pastis":
a level of glycyrrihizic acid (given by the licorice infusion) between 0.05 and 0.5 g/l. In HB, the level of glycyrrihizic acid is approximately 0.052g/l: This minimum level of licorice is a deliberate choice to allow the other flavors to be expressed.
A sugar level below 100 g/l. In HB, the sugar level is 50 g/l.
The anethole (essential oil of star anise) level is between 1.5 and 2 g/l. In HB, the anethole level is 2 g/l.
History
Harvest of plants

Certain plants, such as thyme, rosemary, savory or sage are harvested in the terroir of Forcalquier itself. The place, like the exact date, of the harvest changes every year. However, some always come from the same place, such as the lemon verbena from Forcalquier.
Others, of course including the spices, come from countries farther away, such as China for star anise or Syria for licorice.
Maceration

From the harvested and dried plants, we extract the aromatic ingredients by leaving them to macerate in hydro-alcoholic mixture (water + alcohol). The temperature, time, alcohol content and quantity of the plants make it possible to obtain the desired taste. The finished infusion is drawn out. In our press, we separate the liquid portion (infusion) from the plant portion.
Distillation

After maceration, the plants still contain many aromas and essences. We will extract them by distilling them in our old still.
Assembly

Henri Bardouin Pastis is obtained by mixing infusions and distillates of plants and spices.
Analyses and tastings by specialists are indispensable in order for the product quality to remain consistent, they are conducted at every stage of manufacturing.
The final assembly must be perfectly executed and give birth to this symphony of aromas and flavors that characterizes the "Grand Cru of Pastis".
Final inspection

The final inspections then take place: final filtration to make the product brilliant and stable (with all particles removed), followed by the last tasting. The master blender manages this final phase. Now, the bottling can take place.
Production Method
How do you drink it?
Henri Bardouin Pastis is drunk as an aperitif, completed with water. Generally, six volumes of cold water are added for one volume of pastis. A pastis for tasting requires a greater dilution than industrial pastis, in order to appreciate its fine aromatic flavors. But, everyone is free to drink it more or less light, as desired as depending on the outside temperature.
Organoleptic Profile
Appearance:
The color of Henri Bardouin pastis is yellowish brown, shimmering with green highlights due only to the presence of plants, including wormwood. There are no colorants. The product is clear and brilliant.
Nose:
The first anise note then moves aside for plant aromas, then the more exotic spices, such as cardamom, melegueta pepper, Tonka bean, etc....
Palate:
A sharp attack of plants then a more structured evolution due to the presence of the wormwood (Artemisia vulgaris) and more complex due to the presence of spices, to finish by a good aromatic persistence.
Its complexity and finesse make Henri Bardouin pastis a true pastis for tasting. The balance between the 65 plants and spices that make up Henri Bardouin pastis is perfect. Its intensity is powerful and its aromatic profile is elegant. Henri Bardouin pastis leaves the person who tastes it on a complex, spicy aromatic final note.
Storage:
There is not expiration date for consumption. The pastis becomes slightly browner after opening, without changing its aromatic characteristics.
Avoid keeping it at a temperature over 25°C and lower than 10°C (do not place in the refrigerator), due to the appearance of small anethole particles.
The bottle must be stored upright.
Cocktail ideas
Gourmet break
tasting