Come and meet us
Our Boutique welcomes you in Forcalquier !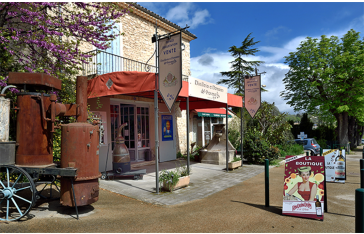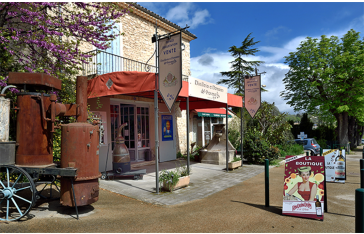 Our mission : spread scents of Haute Provence worldwide

Distillery de Lure was founded in 1898 in Forcalquier. For nearly 80 years, it has been a succession of owners, including Henri Bardouin, a man fascinated by plants. Then, it was in 1974 that Alain Robert with a small team takes over the company now renamed Distilleries et Domaines de Provence. Many of our iconic brands have existed since the origin of the distillery, like Farigoule or Gentiane de Lure, others have been developped over time, taking into account changing tastes and consumption patterns.
Today, our specialities are sold in over 78 countries around the world.
Our Boutique welcomes you in Forcalquier :
At 9 Avenue Saint Promasse, 04300 Forcalquier
March to May and October to December :
Monday : 10am-7pm.
From Wednesday to Saturday: 10am-12:30pm / 2pm-6:30pm.
Closed on Tuesday and Sunday.
June to September :
Monday : 10am-7pm.
From Tuesday to Saturday : 10am-12:30pm / 2pm-6pm.
Closed on Sunday.
Juillet et Août :
From Monday to Friday : 9am-7pm.
Saturday : 9am-1pm / 3pm-7pm.
Sunday : 9am-1pm.
Closed on Sunday afternoons.
Access provided for people with reduced mobility.
Coach car park located just 300 metres away.
Free tasting. For all group visits, please contact us at least 2 weeks in advance by phone or email (see overleaf).