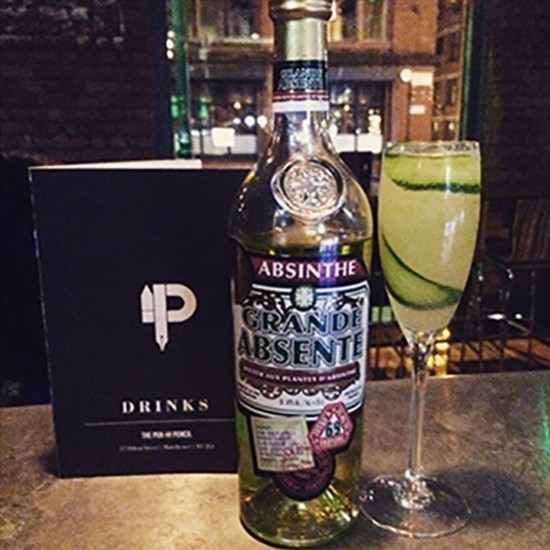 Death in Provence by Gethin Jones
Ingredients
30 ml Grande Absente
1 Inch of Cucumber
1/5 Granny Smith Apple
20 ml Lemon Juice
10 ml Gomme
Preparation
Muddle the cucumber and apple together within a shaker, then add the absinthe, lemon and gomme. Shake over ice and double strain into Champagne flute. Top with the Champagne and garnish with a cucumber ribbon.
© photo : Gethin Jones
Related products

Grande Absente 69, absinth
69° - 70cl
The very authentic absinthe: Grande Absente is a bitter liqueur which contains more plants of absinthe and less sugar.