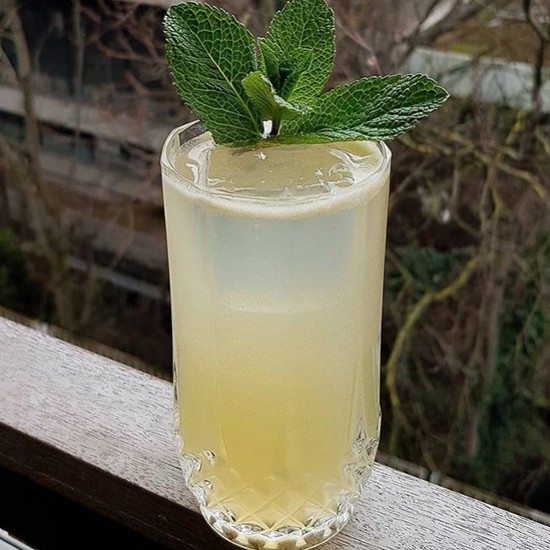 "Is it June yet ?" by Arnaud Tarabout, mixologist in Paris
Ingredients :
1 oz Tanqueray n°10 Gin
1 oz June by G'Vine gin Peach liqueur
0,5 oz Farigoule
1 oz Lemon juice
1/3 oz Honey syrup
1 dash Bob's Lavender bitters
Splash of soda water
Method :
Add all ingredients except the soda water in a shaker, shake with ice and double strain in a tall glass. 
Add the soda water. 
Garnish with a mint sprig.
© photo : Arnaud Tarabout
Related products

Farigoule of Forcalquier, thyme liqueur
50 cl - 40°

This liqueur, characteristic of Haute Provence, is produced with wild thyme, a rustic and rebellious plant, harvested at the beginning of springtime, a time when our whole region is scented by this "simple"perfume. This characteristic digestif is testament to time-old tradition and regional soils, thanks ti its delightful garrigue perfume!