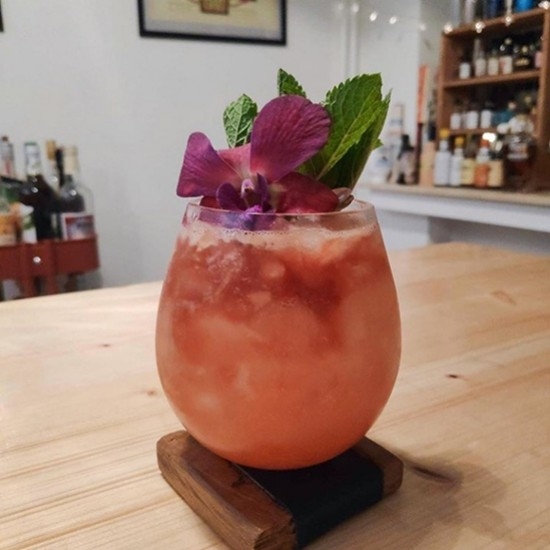 « Calls from the South » by @boozy_in_brussels
60 ml Rye
15 ml Pastis Henri Bardouin
30 ml Fresh blood orange juice
30 ml Fresh lime juice
15 ml Orgeat
4 dashes Angostura (float)
Whip shake with a bit of crushed ice and pour into a cocktail glass.
Top with more crushed ice and add the angostura bitters.
Garnish with mint sprigs and edible flowers.


Bartender et crédit photo : Theo @boozy_in_brussels
Related products

70 cl - 45°
Pastis with a unique character: mixed from more than 65 plants and spices, it is powerful and aromatic on the palate.
Only available in France