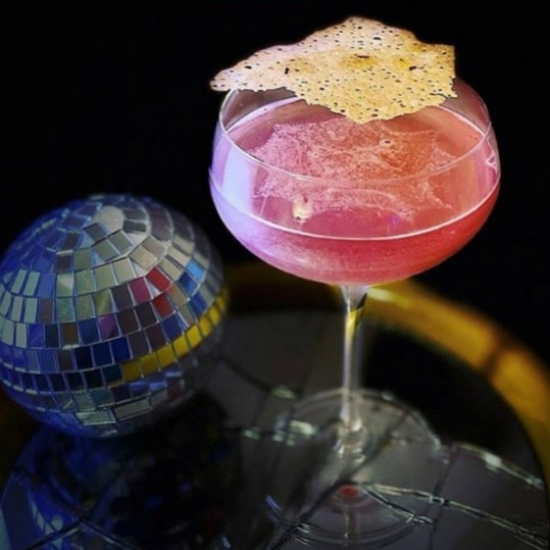 [Disco Baby Cocktail] de @mixologist_in_the_soul (Paris)
Ingrédients :
55 ml de Gin* infusé aux baies de bataks et d'hibiscus séché (*Alpha Spirit) 
20 ml de Liqueur d'artemisia (Aurouze)
15 ml de RinQuinQuin
3 dashes d'Elixir de Grande-Chartreuse verte 
Toper avec 25 ml de Ginger Beer (The London Essence Co)
Garniture : Tuiles au miel, baies de batak et feuilles d'hibiscus séchées
Préparation : Shake & Double Strain. Servir dans un verre style coupe, rafraichi.
crédit photo : @calimistic
Related products

15° - 75 cl
RinQuinQuin is a white wine-based apéritif, with peaches, leaves of peach trees picked in autumn,  sugar and  alcohol.