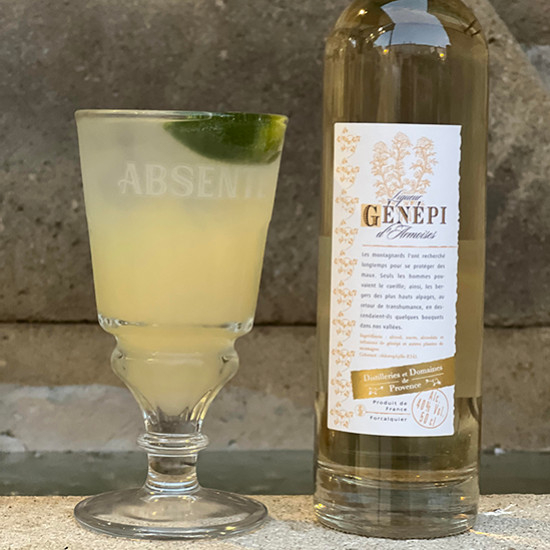 Grand Alpage
By Thomas, Bar Manager Le Verre à Mélange, Marseille 
Ingredients : 
20 ml Orgeat syrup
40 ml Lime juice
30 ml Genepi
2 drops Grande Absente
Sparkling water
Technique : Shaker
Glass : Long drink glass or wine glass
Method :
-Fill your shaker with ¾ cup of ice.
-Combine all the ingredients except the sparkling water in the shaker and shake well.
-Pour in the glass already filled with ice and top with the sparkling water.
-Garnish with a lime wheel.
 ©Photo : Hélène, Le Verre à Mélange
Related products

50 cl - 40°

Génépi, gathered when flowering in july among ragged rocks, lends this mountain liqueur its character and finesse.

Grande Absente 69, absinth
69° - 70cl
The very authentic absinthe: Grande Absente is a bitter liqueur which contains more plants of absinthe and less sugar.