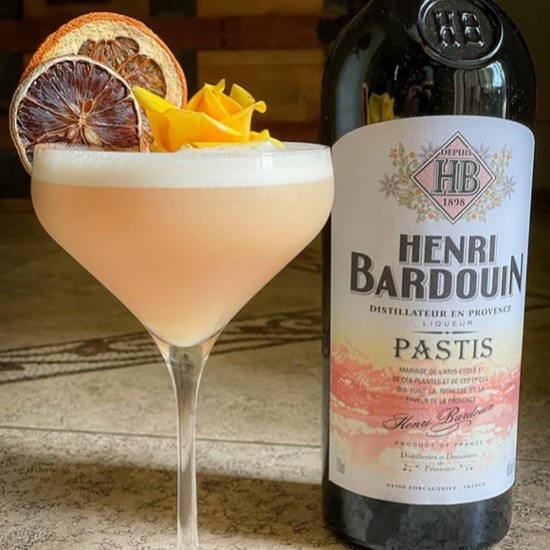 '' Millionaire Cocktail '' - Un ''Millionnaire'' version @sommdrunkdube
ingrédients : 
2 oz de Rye whiskey (Rittenhouse)
3/4 oz de Grand Marnier
1/2 oz de grenadine
1/2 oz de jus de citron
1/4 oz Pastis Henri Bardouin
Egg White or vegan alternative
Préparation : 
Place all ingredients into a shaker with ice and shake aggressively until chilled. Strain and dry shake for 10-15 seconds then pour into a coupe. Garnish with nutmeg and optional dehydrated fruit from @thecocktailgarnish and a flower.
Crédit photo : @ sommdrunkdube
Related products
70 cl - 45°
Pastis with a unique character: mixed from more than 65 plants and spices, it is powerful and aromatic on the palate.
Only available in France