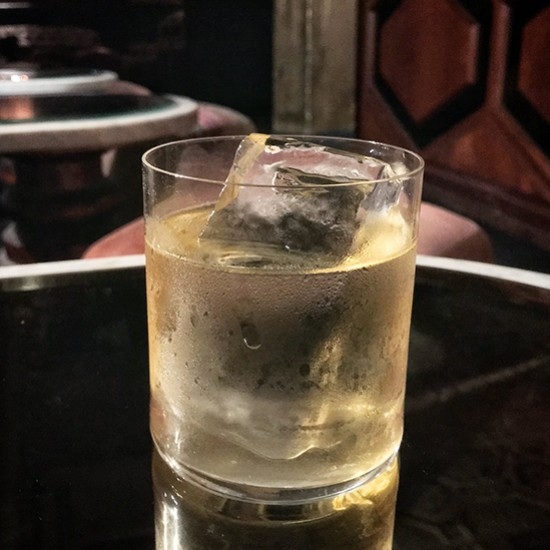 Requiem for a pear By Adrian Nino from the Bar Ballroom of the Beef Club
Ingredients:
15 ml  Douce
30 ml Fino Iinnocente Valdespino
30 ml Verjus bio from Périgord 
10 ml Simple syrup
2,6 ml Absinthe, whether 2 dash
4 sprays d'Islay malt
Preparation: Mixing glass
Mix these ingredients with the mixing glass, then put on the ice block. Using a spray bottle, add 4 sprays on top of the glass.
Glassware: double rocks
Served on ice block
Photo credit: Adrian Nino @adrian_0oo
Related products

Douce, Pear and Cognac liqueur
50 cl - 30°

Natural Poire William flavouring from the southern Alps, combined with Cognac makes Douce the most exquisite of pear liqueurs.