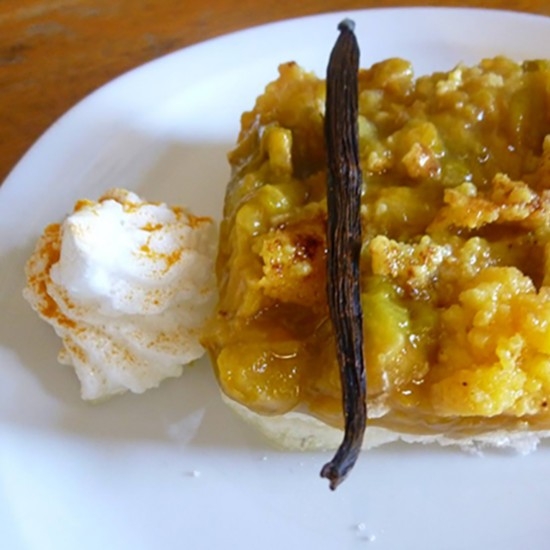 Sabayon with greengage by Lila @ Marseill2013
Ingredients
350 gr of greengage
4 egg yolks
15 cl of RinQuinQuin
5 cl of milk
20 gr of butter
70 gr of sugar
Preparation
Cook the greengage with the butter, medium heat for 2 minutes, add two tablespoons of sugar and cook for 2 minutes.
Take the greengage with the skimmer, reserve them in four pots.
Beat the cream like a sabayon, whip and blanch the egg yolks with 70 gr of sugar in a saucepan. When you get the ribbon, put on a medium heat, stir with RinQuinQuin and milk while whisking. Make the cream thicken and boil for 1 minute without stirring. Pour over the fruits, let cool, film on contact and refrigerate.
Before serving, caramelize the juice of greengage in the pan, when the caramel blondit, pour and taste immediately.
© Photo : @Marseill2013
Related products

15° - 75 cl
RinQuinQuin is a white wine-based apéritif, with peaches, leaves of peach trees picked in autumn,  sugar and  alcohol.