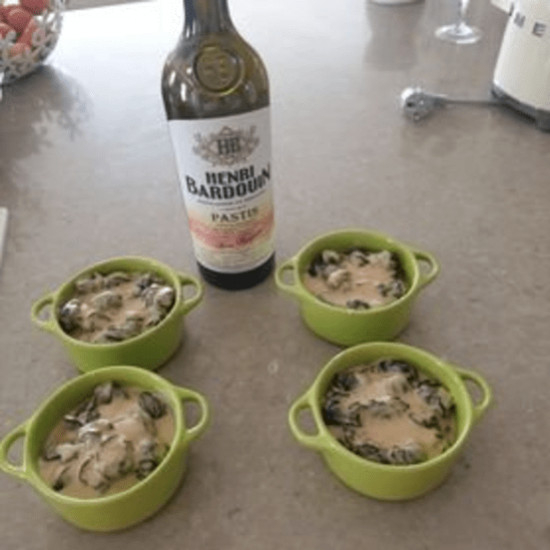 Snails with Henri Bardouin Pastis by Bernadette
Ingredients for 4 persons : 
1 can of 800g of fat Burgundy snails
1 Tbsp of butter
1 Tbsp of veal stock
2 Tbsp of sour cream
And of course, a glass of Pastis Henri Bardouin
Preparation : 
Brown the formerly rinced and drained snails in the butter.
Sprinkle with the veal stock, stir well and heat it up.
When hot, pour the Pastis Henri Bardouin on top, then flambé without stirring.
Once the flames are out, add the sour cream.
Stir well, and wait for the preparation to thicken.
Take off of the stove and divide into four individual casserole-dish.
Advice :
Warm them up in the oven at 180°C (350°F) for 5 minutes right before serving.
Enjoy !