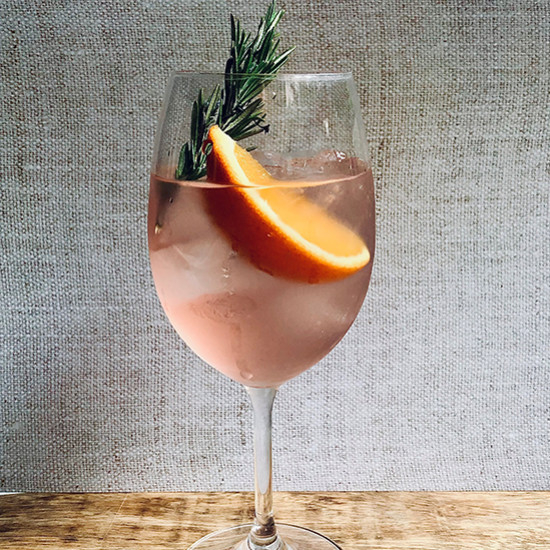 Spritz Provençal
by Thomas, Bar Manager Le Verre à Mélange, Marseille
Ingredients :
30 ml Orange Colombo
20 ml Rinquinquin
60 ml sparkling wine
20 ml sparkling water
Method:
Pour all the ingredients in a wine glass with ice. 
Gently mix with a spoon.
Garnish:
An orange quarter, eventually a sprig of rosmary.
Related products

15° - 75 cl
RinQuinQuin is a white wine-based apéritif, with peaches, leaves of peach trees picked in autumn,  sugar and  alcohol.

75 cl - 15°

With its sweet and bitter taste, flavour and candied oranges and honey, Orange Colombo lingers on the palate and provides the ideal base for several cocktails.