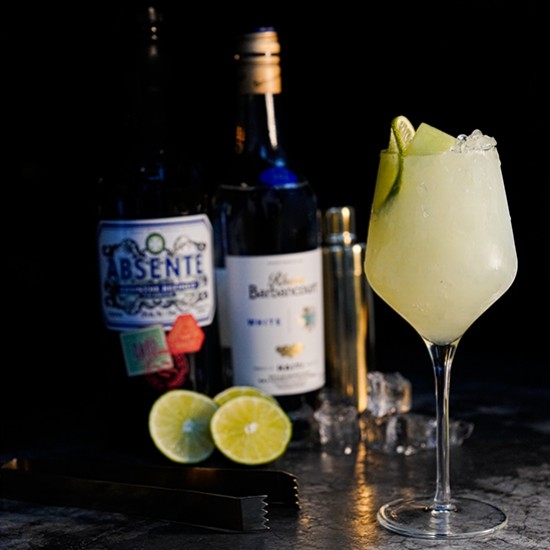 The Green Cruch
1 ¼ oz Rhum Barbancourt White Rhum
1 oz Absente | Absinthe Refined
¾ vanilla syrup
½ oz lime juice
2 dashes bitters
lemon-lime soda
Shake ingredients except soda with Ice. Strain and serve in a highball glass over crushed ice. Top with lemon-lime soda and garnish with a lime wedge.
© photo : Raoul Beltrame
Related products

55°- 70 cl
Absinthe is  very characteristic. This is a clever blend of absinthe, artemisia, green anise and balm : delicate, sweet and slightly spiced.