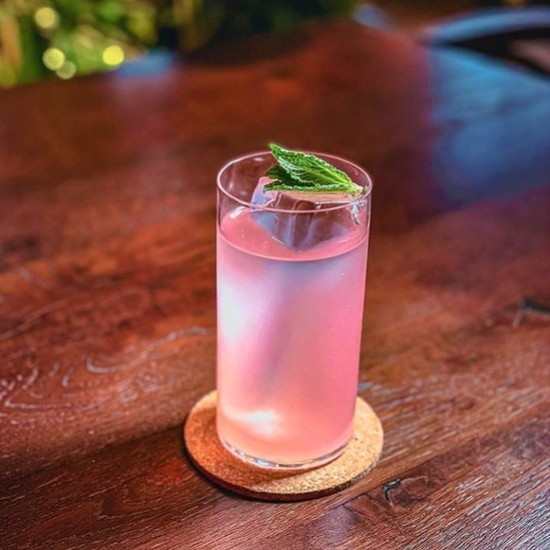 ''The Rhubarb Collins'' by @mikeydoesdrinks - Wild Tavern in London
Ingredients : 
40 ml of Gin
10 ml of Orange Colombo
10 ml of cardamom tincture
30 ml rhubarb and ginger shrub
5 ml Londinio Aperitivo
4 drops of magic acid
2 drops of citric acid
(soda water)
Preparation :
Mix and carbonate (or add soda water). Pour over ice.
Photo credit: @lorandhgds
Related products

75 cl - 15°

With its sweet and bitter taste, flavour and candied oranges and honey, Orange Colombo lingers on the palate and provides the ideal base for several cocktails.