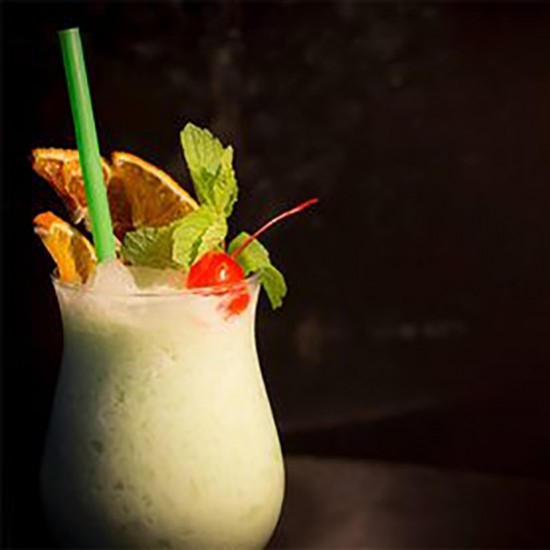 Absente Colada by Maxwell Britten (Maison Premiere - New York)
Ingredients:
1 ounce Grande Absente
1/2 ounce rhum agricole
1 teaspoon crème de menthe
1 ounce pineapple juice
1 ounce coconut syrup 
Garnish: bouquet of mint
Glassware: Collins or hurricane
Preparation:
Add all ingredients to a cocktail shaker.
Add ice and shake until chilled.
Strain over crushed ice into a Collins or hurricane glass.
Garnish with a bouquet of mint.
© Photo :  @maisonpremiere
Related products

Grande Absente 69, absinth
69° - 70cl
The very authentic absinthe: Grande Absente is a bitter liqueur which contains more plants of absinthe and less sugar.