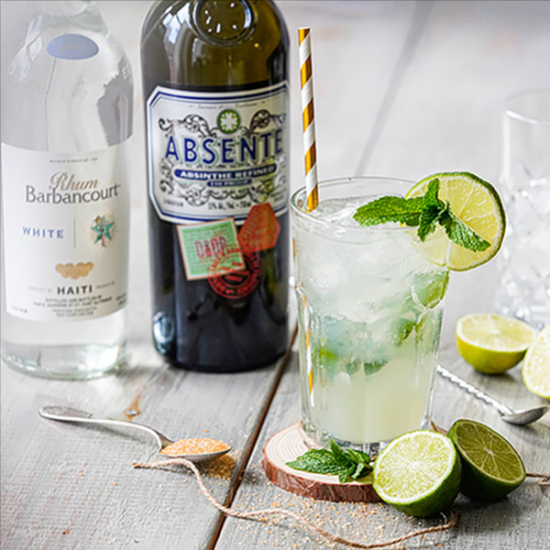 Absente Mojito
Ingredients
2 oz. Absente
Fresh Mint Leaves
Fresh Lime
Simple Syrup
Soda Water
Preparation
Muddle 2 lime wedges and freshly chopped mint in a highball glass. Add ice, 2 oz. of Absente a splash of simple syrup, and top it off with soda water. Add a few mint leaves for garnish, mix, and enjoy!
© photo : Raoul Beltrame
Related products

55°- 70 cl
Absinthe is  very characteristic. This is a clever blend of absinthe, artemisia, green anise and balm : delicate, sweet and slightly spiced.