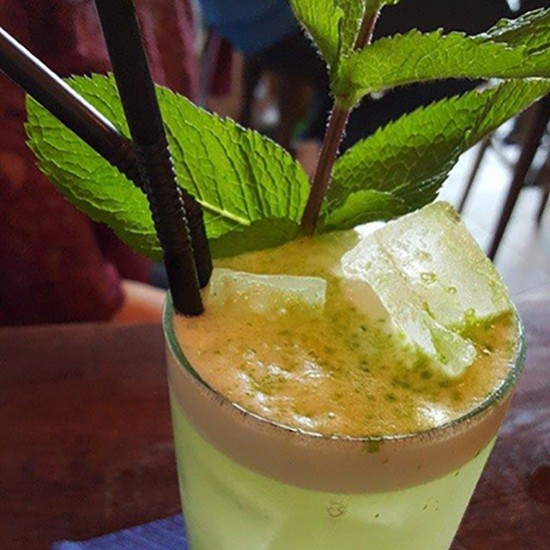 Agwa Fizzy coconut Paul's Boutique, Oslo
Ingredients
3 cl Agwa
1 cl Chartreuse
1 cl Absente
4 cl fresh lemon juice
2 cl simple sirup (2 parts sugar 1 part water)
1 cl egg whites
4 cl coconutwater
8 Mint leafs
Preparation
Dry shake first then shake with ice strain over ice cubes in a highball glass top with soda water and garnish with mint leafs and spray fresh kale juice on top.
© photo : Paul's Boutique
Related products

55°- 70 cl
Absinthe is  very characteristic. This is a clever blend of absinthe, artemisia, green anise and balm : delicate, sweet and slightly spiced.