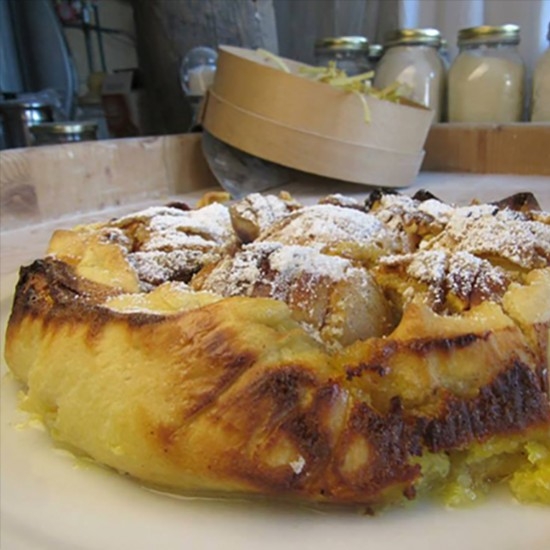 Alsatian apple pie Provençalized by Gérard Falco
Ingredients
• 1 disc of sanded or broken dough.
• 4 old mountain apples,
• 2 eggs,
• 10 cl fresh cream,
• 10 cl of milk,
• 50g of powdered sugar,
• cinnamon powder,
• 1,2,3 tablespoons of pastis HB
Preparation
Butter and flour a pie pan.
Line the mould with the sandblasted dough, prick with a fork.
Cut the apples in half, remove the heart and peel.
Make three four knife incisions on the back of each half and place them on the bottom of the pie.
Blanch the eggs with the sugar then add the cream then the pastis and pour the mixture over the apples and sprinkle the cinnamon.
Bake and let the pie cook for …. as long as it takes depending on your oven and your taste!
+/- 25 personal minutes is a wood oven so every day is another day.
Sprinkle with icing sugar right out of the oven.
"Let it cool and let it go…."
© Photo : Gérard Falco
Related products

70 cl - 45°
Pastis with a unique character: mixed from more than 65 plants and spices, it is powerful and aromatic on the palate.
Only available in France