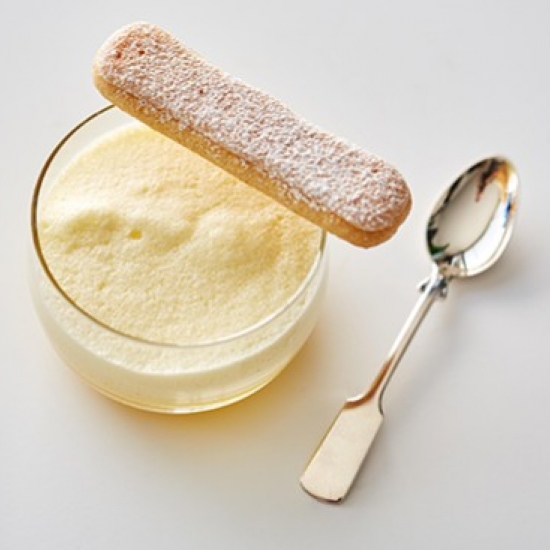 Anise cream
Ingredients:
For 6 persons
Preparation time: 15 minutes – Cooking time: 25 to 35 minutes – Rest time: 1 hour.
• 8 egg yolks
• 35 cl whole liquid cream
• 35 cl of whole milk
• 100 g sugar powder
• 1 or 2 tablespoons Pastis Henri Bardouin (to taste)
Preparation: 
Pour the milk and cream into a saucepan and heat the mixture to the boiling point.
In a large bowl, lightly whisk the egg yolks with the sugar, then slowly dissolve with the milk, stirring constantly. Add the Pastis Henri Bardouin and mix. Carefully remove the surface foam, pass the mixture through a thin strainer and let rest for 1 hour in the refrigerator. Preheat the oven to 150°C (th.5).
Divide the cream among 6 small individual ramekins, place in a double boiler and cook for 25 to 35 minutes, or until the surface is just firm. Remove from the oven, cool and refrigerate.
Serve very chilled.
Photo credit: Adobe Stock - Chroma
Related products
70 cl - 45°
Pastis with a unique character: mixed from more than 65 plants and spices, it is powerful and aromatic on the palate.
Only available in France