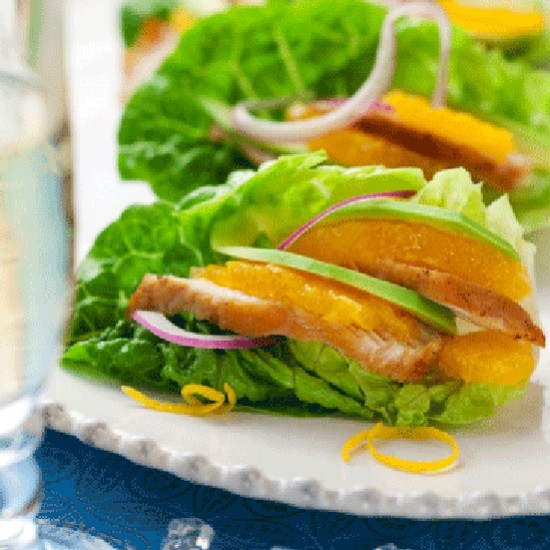 Avocados and oranges mixed with HB pastis
Ingredients
Serves 4

•    4 ripe avocados
•    4 oranges
•    2 limes
•    3 tablespoons of HB pastis
•    2 level tablespoons of powdered sugar
•    salt
•    2 or 3 drops of Tabasco
Preparation
Preparation: 20 mins.
Soak: 30 mins.
Using a very sharp knife, peel oranges removing the colored peel and the white membrane under the peel at one time. Cut two oranges into rounds and remove the seeds. Detach the quarters of two other oranges and remove the fine membrane around them. Place them in a deep plate. Sprinkle them with HB pastis and sprinkle them with powdered sugar.
Cover the plate with cellophane wrap. Let soak in the refrigerator for 30 mins. and cool four plates for serving.
Squeeze juice of two limes. Remove skin from avocados and cut them into two pieces. Remove the seeds, then cut avocados into uniform slices. Place them in a rose pattern on refrigerated plates and sprinkle them with lime juice to which a pinch of salt and 3 drops of Tabasco has been added. Place the orange quarters between the avocado slices and arrange the round slices on the front of the plates. Sprinkle with juice from soaking and serve very cold.
Chef's trick:
In season, select small avocados with rough and almost black skin, with a rather strong taste. To avoid the darkening of the flesh, peel them at the last minute and sprinkle them generously with lime juice.

 © photo : Adobe Stock - Svetlana Kolpakova
Related products

70 cl - 45°
Pastis with a unique character: mixed from more than 65 plants and spices, it is powerful and aromatic on the palate.
Only available in France