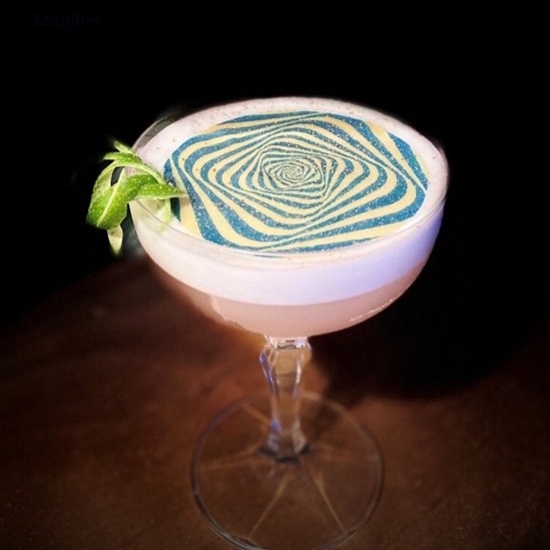 Balance toi avec moi ! @mixologist_in_the_soul (Paris)
Ingredients:
- 30 ml of Gin "Le Point G"
- 20 ml of RinQuinQuin
- 15 ml of organic lime juice
- 15 ml of Aquafaba
- 15 ml of a cordial white peach and blond sugar, organic unrefined (homemade)
- 1 food wafer (Labtenders) for the hypnotic aspect
- 1 lime zest expressed
- To top it all off, finish with some grated nutmeg
Preparation:
Cup style glass, pre-cooled. Dry Shake (15s vigorously), Shake (10s) & Double filtration.
Related products

15° - 75 cl
RinQuinQuin is a white wine-based apéritif, with peaches, leaves of peach trees picked in autumn,  sugar and  alcohol.