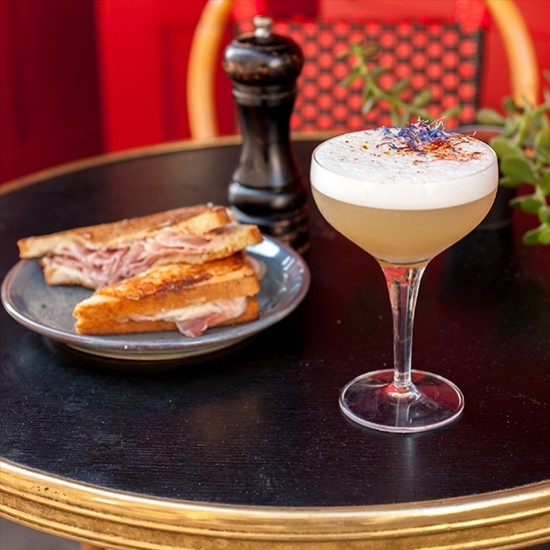 Bardouin Sour! by Valentin Piolatto of Mooshiner Paris
Ingredients:
25 ml Yellow and green lemon juice 
20 ml homemade orgeat with saffron syrup 
50 ml Henri Bardouin
1 white egg
Preparation: 
Put all the ingredients in a shaker, shake a first time for the emulsion! Then add some ice and shake again to create a good ventilation. Filter with a thin strainer.
Decorate with a rosebud.
Credit photos Framboize in the kitchen: https://www.framboizeinthekitchen.com/
Related products

70 cl - 45°
Pastis with a unique character: mixed from more than 65 plants and spices, it is powerful and aromatic on the palate.
Only available in France