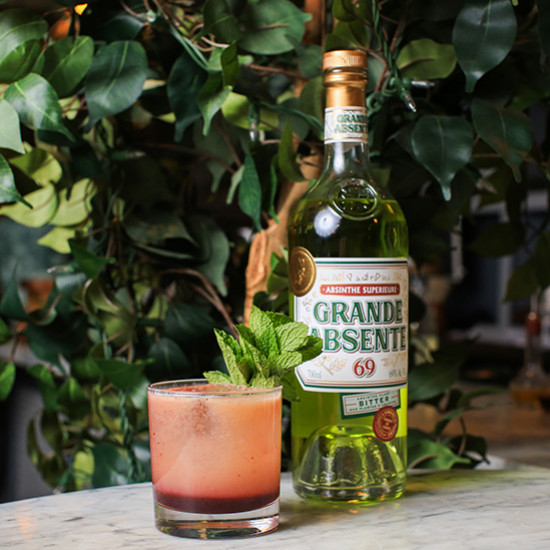 Berry Cherry Fairy par Andrew de @andrewscocktails
Ingredients :
1 oz Grande Absente
1 oz Blueberry simple syrup
1 tbsp Black cherry jam
2 oz Lemon juice
1 oz Botanical gin
3 Dashes mixed berry bitters
Preparation :
In a shaker, add jam and syrup together and shake with ice to mix and dilute. Set aside. In a separate shaker add lemon, absinthe and gin with ice and shake well. Strain over crushed ice or large rock (your choice!) then slowly layer your jam mixture using a barspoon. 
© photo : @andrewscocktails
Related products

Grande Absente 69, absinth
69° - 70cl
The very authentic absinthe: Grande Absente is a bitter liqueur which contains more plants of absinthe and less sugar.