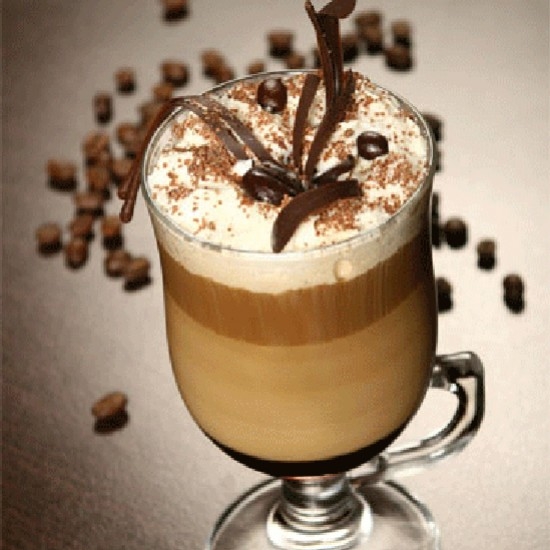 Bistrot de Pays de Limans iced coffee
Ingredients
•    250 g of liquid crème fraîche
•    30 g of icing sugar
•    10 cl of FARIGOULE de Forcalquier liqueur
•    Vanilla ice-cream
•    almond praline
•    1 cream siphon
Preparation
Place 250 g of crème fraîche and the icing sugar in a bowl, add the liqueur. Mix well, filter then put the mixture into the siphon.
Shake to whip the cream and serve.
Place a dollop of Farigoule-flavored cream in the coffee.
Serve with a scoop of vanilla ice cream and a praline.

 
Related products

Farigoule of Forcalquier, thyme liqueur
50 cl - 40°

This liqueur, characteristic of Haute Provence, is produced with wild thyme, a rustic and rebellious plant, harvested at the beginning of springtime, a time when our whole region is scented by this "simple"perfume. This characteristic digestif is testament to time-old tradition and regional soils, thanks ti its delightful garrigue perfume!