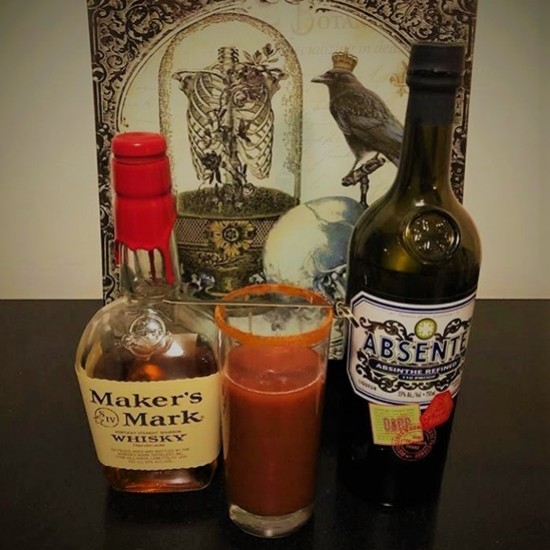 Blood of a fire dragon @ Edward Herrschaft (Elizabeth, New Jersey)
Ingredient :
• 30 ml Absente 
• 30 ml Bourbon 
• 175 ml tomato juice
• 1 teaspoon Tabasco hot sauce
• 1 teaspoon Tapatío Hot Sauce
• 1/2 teaspoon lemon juice
• Pinch of salt and pepper
• Cayenne powder for rim
Preparation:
Take a Collins glass add Tapatío to edge of the glass, then rim with cayenne. In a cocktail shaker add ice and ingredients. Shake well, then strain into prepared Collins glass. Garnish as desired.
Credit photo : @edshaft
Related products

55°- 70 cl
Absinthe is  very characteristic. This is a clever blend of absinthe, artemisia, green anise and balm : delicate, sweet and slightly spiced.