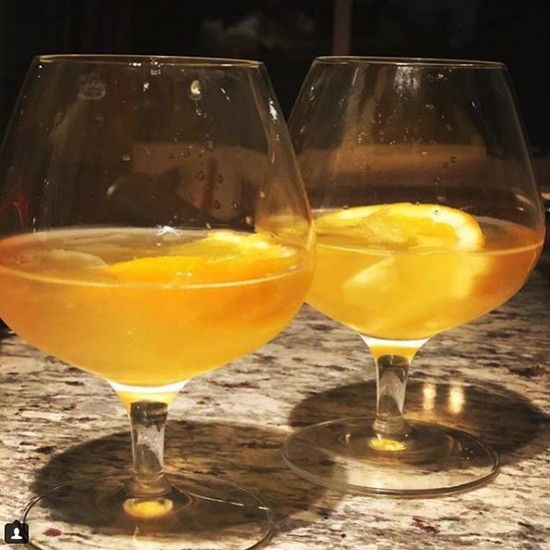 Blue's Bitches @ Jaemina, Bartender in Jaemina's Haberdashery, Maryland
Ingredients:
• 4 cl of cognac-infused vodka 
• 3 cl of vodka 
• 1.5 cl of absentee keys
• 1.5 cl of orange essential oil-infused syrup
• 1.5 cl of pressed orange juice
Method:
Dilute the ingredients in a mix glass.
Top: add thin slices of orange
Credit photo : Jaemina @jaeminashaberdashery 
Bar: Jaemina's Haberdashery
Related products

55°- 70 cl
Absinthe is  very characteristic. This is a clever blend of absinthe, artemisia, green anise and balm : delicate, sweet and slightly spiced.