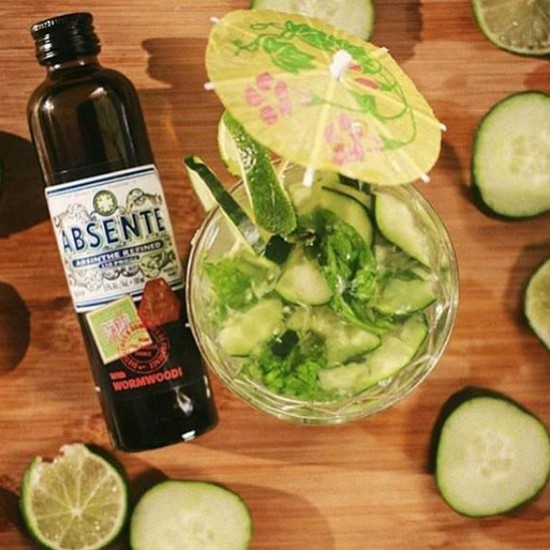 Brazilian Fairy
Ingredients : 
• 60 ml of Vodka
• 15 ml of Absente
• 30 ml of sparkling water
• 4 slices of lime
• 4 slices of cucumber
• Some fresh mint leaves
• Ice cubes
Preparation : 
Mix the cucumber and lime slices with the mint leaves.
Add the ice cubes, vodka and Absente.
Complete with the sparkling water.
Related products

55°- 70 cl
Absinthe is  very characteristic. This is a clever blend of absinthe, artemisia, green anise and balm : delicate, sweet and slightly spiced.