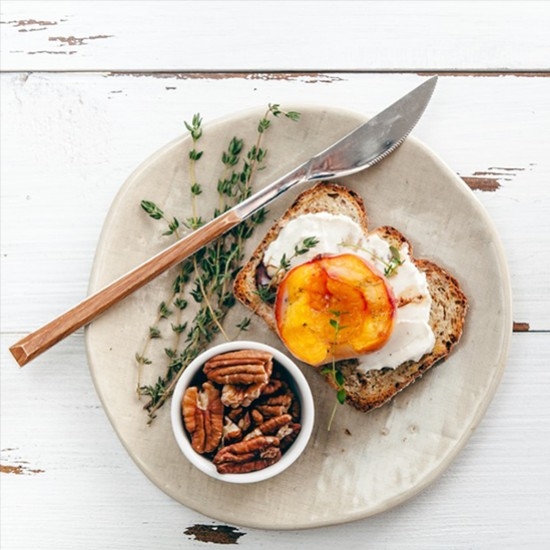 Bruschettas marinated peaches with Rinquinquin and fresh goat cheese
Ingredients :
for 4 persons
• 1 fresh goat cheese (200 gr)
• 2 yellow peaches
• 4 slices cereal bread
• 10 cl Rinquinquin
Decor :
• A few sprigs of thyme
• Pecan nuts
Preparation :
Cut the peaches in half. Marinate the slices in the Rinquinquin and refrigerate for at least 1 hour.
Crush the fresh goat cheese in a salad bowl and spread the bread slices.
Place a half peach marinated in Rinquinquin on each tartine.
Garnish with a few sprigs of thyme and pecans.
Enjoy with a fresh Rinquinquin!
© Photo : Bambule Media
Related products

15° - 75 cl
RinQuinQuin is a white wine-based apéritif, with peaches, leaves of peach trees picked in autumn,  sugar and  alcohol.