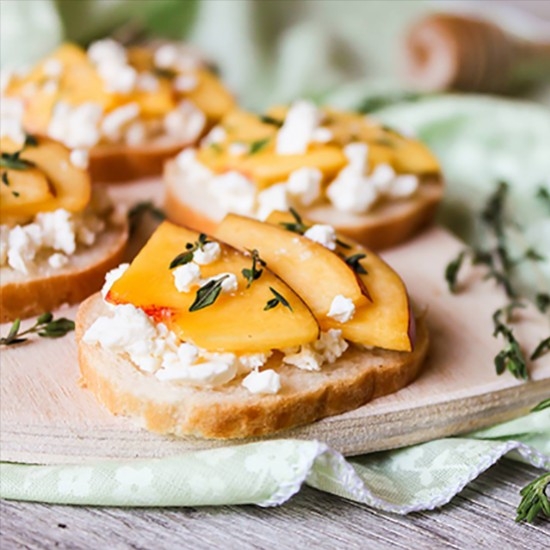 Bruschettas nectarines marinated in RinQuinQuin and Saint-Marcellin
Ingredients
2 fluffy Saint-marcellin
2 white nectarine
8 slices of cereal bread
10 cl of RinQuinQuin
Decor: a few sprigs of savory
Preparation
Cut the nectarines into 4, cut each quarter into thin slices. Marinate the slices in the RinQuinQuin in the fridge for at least 1 hour.
Cut the saint-marcellin into 4, take a portion and spread the slices of bread.
Place the slices of marinated nectarine with RinQuinQuin
© photo : Bambule Medias
Related products

15° - 75 cl
RinQuinQuin is a white wine-based apéritif, with peaches, leaves of peach trees picked in autumn,  sugar and  alcohol.