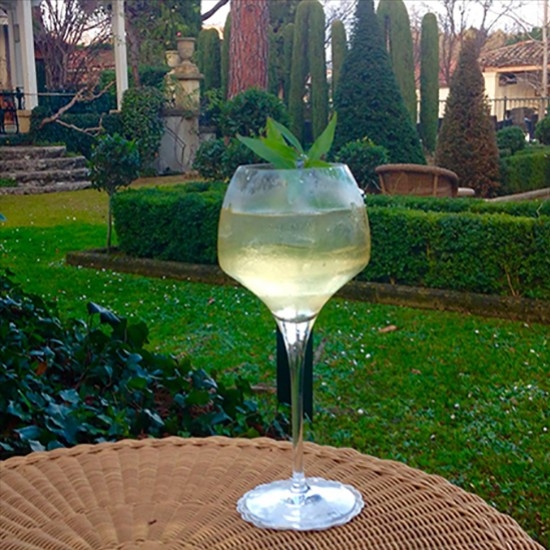 Bulle de pêche by Pierre Becker,Head Barman at Le Pigonnet -Aix en provence
Ingredients:
15 ml of Eloïde lemonrass syrup (http://www.eloide.com/project/sirop-de-citronnelle-fraiche/)
60 ml of Rinquinquin
100 ml of Champagne
Ice cubes
Preparation:
In a large balloon glass, mix the Eloïde lemongrass syrup, with the Rinquinquin, add the ice cubes and the champagne.
Decorate with a mint leaf or lemon verbena in the summer.
© photo : Pierre Becker
Related products

15° - 75 cl
RinQuinQuin is a white wine-based apéritif, with peaches, leaves of peach trees picked in autumn,  sugar and  alcohol.