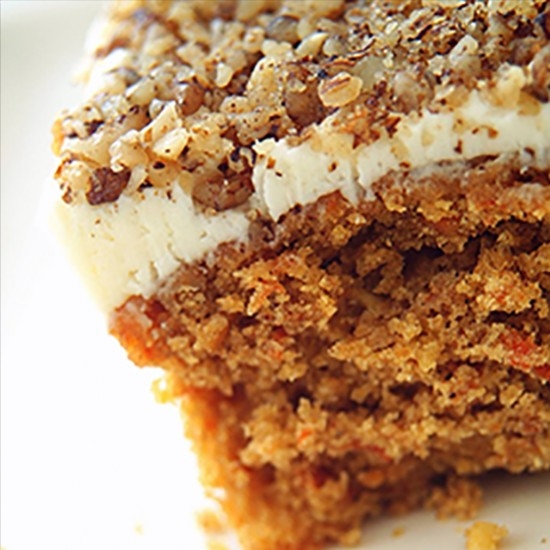 Cake with carrot, coconut and RinQuinQuin
Ingredients
70 g of coconut flour
60 g almond powder and pecan mixture
30 g unsweetened grated coconut
40 g cornflour
1 egg
3 grated carrots
50 g of blond cane sugar
50 g of brown sugar
100 g soft butter, melted
1 pinch of fine salt
1/2 teaspoon of baking soda
1 teaspoon of baking powder (baking powder)
1 teaspoon of pure vanilla extract
1 tablespoon RinQuinQuin
Preparation
Preheat the oven to 180 ° C and butter a cake mold
In a bowl, mix the coconut flour, cornflour, baking soda and baking powder, set aside.
In another bowl, mix the grated carrots with the butter. Add the sugars, egg and vanilla, RinQuinQuin and a pinch of salt.
Mix the two together well.
Pour the dough into the mold, add the coconut and the mixture of almond and pecan powder
Bake the cake for about 45 minutes, or until the blade of a knife inserted in the middle comes out dry.
© photo : Bambule Médias
Related products

15° - 75 cl
RinQuinQuin is a white wine-based apéritif, with peaches, leaves of peach trees picked in autumn,  sugar and  alcohol.