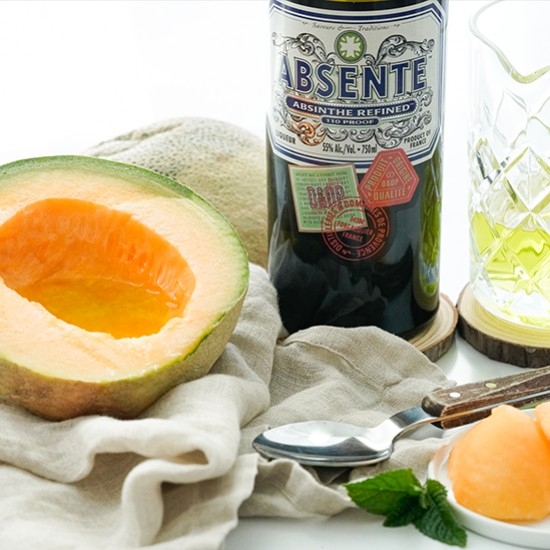 Cantaloupe with Absente Refined
Cut the cantaloupe in half,
Take the seeds out
Pour 0.8 oz of Absente in each half (
You can also add ice cubes or water if it is too strong).
The absinthe will be absorbed by the cantaloupe geiving it an interesting, fresh twist!
© photo : Raoul Beltrame
Related products

55°- 70 cl
Absinthe is  very characteristic. This is a clever blend of absinthe, artemisia, green anise and balm : delicate, sweet and slightly spiced.