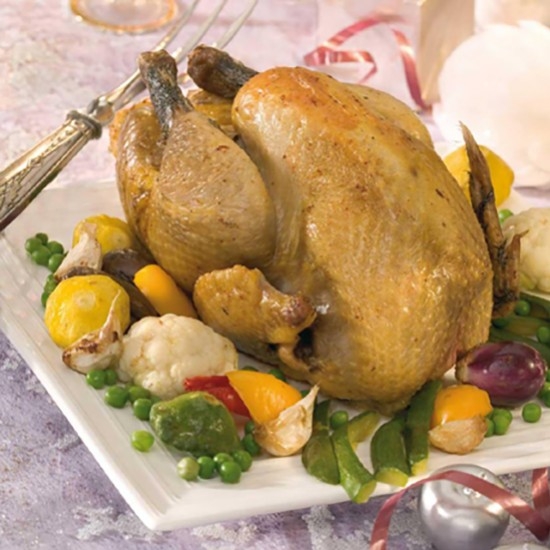 Capon garlic and pastis Henri Bardouin by The village Certi' Ferme
For 4 people
Ingredients :
• 1 capon of guinea fowl
• 16 cloves of garlic
• 1 small glass(quick drink) of Pastis Henri Bardouin 
• olive oil
• crushed pepper
Preparation :
Make preheat the oven in 200°C (thermostat 6/7).
Introduir some cloves of garlic in the guinea fowl.
Add the rest of pods in a dish around the guinea fowl.
Whitewash of olive oil.
Water with the pastis Henri Bardouin and the pepper and put a little oil at the bottom of the dish.
Cook in the oven the 1 hour by watering regularly with the juice of cooking.
Serve with a mixture of small steamed vegetables.
Photo: C. IWANON
Related products

70 cl - 45°
Pastis with a unique character: mixed from more than 65 plants and spices, it is powerful and aromatic on the palate.
Only available in France