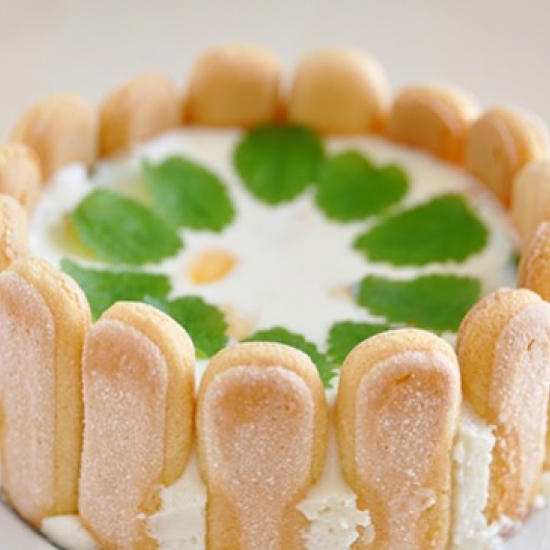 Charlotte with Pastis Henri Bardouin, lemon mousse and mascarpone
Ingredients
• 2 lemons
• 3 eggs
• 500g of mascarpone
• 50g water, 150g sugar
• 3 sheets of gelatin
• 30 spoon cookies
• 10 cl Henri Bardouin pastis
• 15 cl of water
Preparation
Separate the yolks, egg whites.
Soften the gelatin in cold water.
In a bowl, whisk the yolks with the mascarpone and add the juice of the 2 lemons.
Mounting the whites to snow.
Heat the water and sugar to 118° to make a syrup.
Stir in the white syrup with the dried gelatin and continue whisking until completely cooled.
Gently add the Italian meringue to the mascarpone.
Cover the bottom of a stretchable film charlotte pan.
Mix the Henri Bardouin pastis with the water and soak the cookies.
Line the sides of the pan with the curved side of the cookie outwards.
Place a layer of foam in the bottom of the pan.
Cover with soaked cookies facing flat upwards, repeat the operation twice.
Cover with stretch film and leave in the refrigerator for 6 hours.
Unmould and sprinkle with icing sugar before serving.
Photo credit: Adobe Stock - A_lein
Related products

70 cl - 45°
Pastis with a unique character: mixed from more than 65 plants and spices, it is powerful and aromatic on the palate.
Only available in France