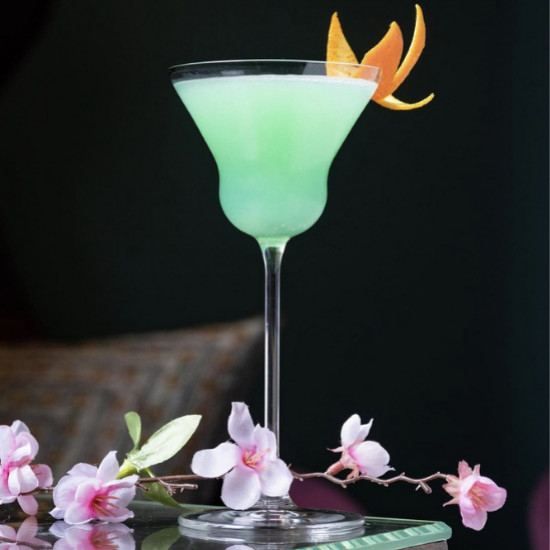 Chasing the Blue Fairy by Matthias Soberon
Ingredients:
- 30ml Absente
- 30ml Cucielo White Vermouth
- 7,5ml de Blue Curacao
- 30ml Lime Juice
- 15ml Pineapple Juice
- 7,5ml Bristol's Coconut Syrup
Method:
Shake all with ice
Double strain in Nick & Nora or Coupe glass
Garnish.
A cocktail from the "Beautiful Booze - Stylish Cocktails to Make at Home" de Nathalie Migliarini et James Stevenson (Ed. The Countryman Press)
© photo : @servedbysoberon
Related products

55°- 70 cl
Absinthe is  very characteristic. This is a clever blend of absinthe, artemisia, green anise and balm : delicate, sweet and slightly spiced.