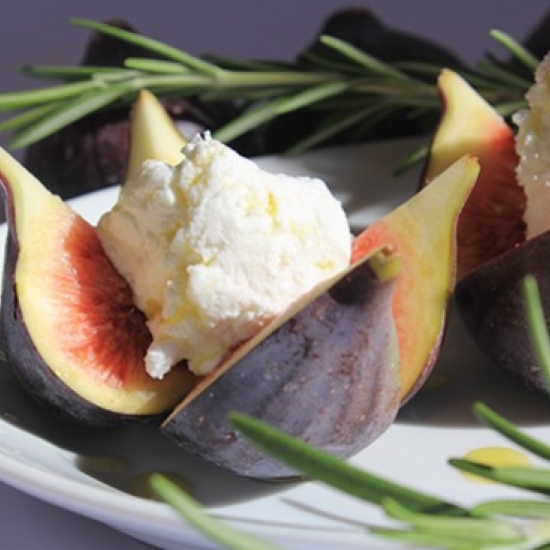 Cheese climbed with Henri Bardouin pastis and figs
Ingredients
For 2 persons
20 minutes of preparation
20mn of cooking time
• 1 tablespoon olive oil
• 2 fresh figs, halved
• 2 slices halloumi, Dorémi, Fleur St-Michel or 1.25-cm (1/2-inch) kefalograviera cheese
• 2 tablespoons of honey
• 2 tablespoons Henri Bardouin pastis
• Mill pepper, to taste
Preparation
In a small skillet, heat the oil over high heat and brown the figs for about 2 minutes.
Add the cheese and cook until golden brown on both sides.
Add the honey, then deglaze with Henri Bardouin pastis and flamber. Season with pepper and serve immediately.
Photo credit: Adobe Stock - NCAimages
Related products

70 cl - 45°
Pastis with a unique character: mixed from more than 65 plants and spices, it is powerful and aromatic on the palate.
Only available in France