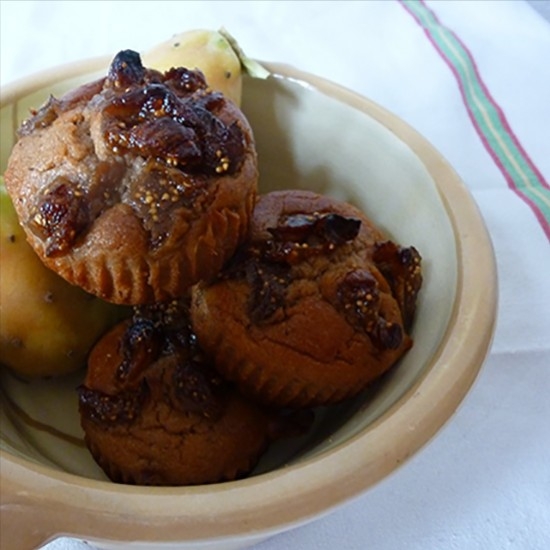 Chestnut muffins and late summer fruit at RinQuinQuin
Ingredients
For 8 muffins:
1 egg
60 g of whole sugar
120 g of yoghurt (soy, coconut, almond ...)
2 to 3 tablespoons of coconut oil
1 pinch of vanilla powder
45 g of chestnut flour
75 g of whole rice flour
1 C. coffee baking powder
100 dry figs macerated in 10 cl of RinQuinQuin
Preparation
Macer the figs in the RinQuinQuin
Blanch the egg with the sugar.
Add the yogurt, oil and vanilla, then the flours mixed with the baking powder and a pinch of salt.
Once the dough is homogeneous, add the RinQuinQuin figs and pour into the muffin cups
Bake at 180 ° C for about 30 minutes.
Serve cold.
Recipe inspired by Clotilde Dusoulier for Elle à Table (December 2013)
© photo : Bambule Medias
Related products

15° - 75 cl
RinQuinQuin is a white wine-based apéritif, with peaches, leaves of peach trees picked in autumn,  sugar and  alcohol.