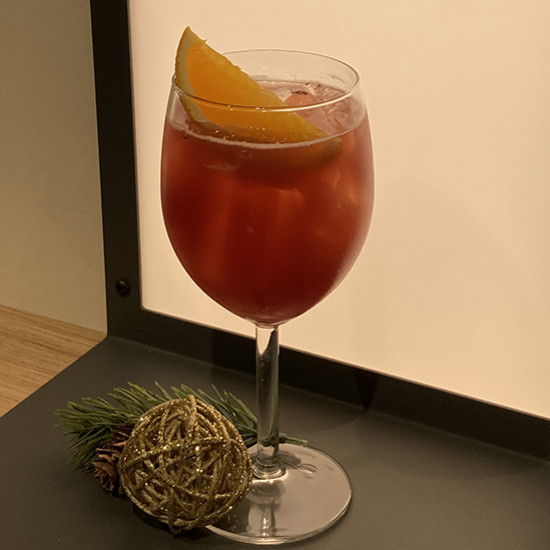 Christmas Spritz
By Thomas, Bar Manager Le Verre à Mélange, Marseille 
Ingredients : 
30 ml pomegranate juice
20 ml Orange Colombo
10 ml Gentiane de Lure
60 ml pink Cider
Sparkling water to top
Technique : Straight in the glass
Glass : Wine glass
Method :
-Cool your glass with ice.
-Put all the ingredients in the established order
-Mix together with a stirring spoon
-Garnish with an orange quarter
Related products

75 cl - 15°

With its sweet and bitter taste, flavour and candied oranges and honey, Orange Colombo lingers on the palate and provides the ideal base for several cocktails.

75 cl - 16°
Gentian roots, infused directly after harvest, result in the refined bitterness, so appreciated by enthusiasts, and the tonic properties of this drink that open up the appetite.