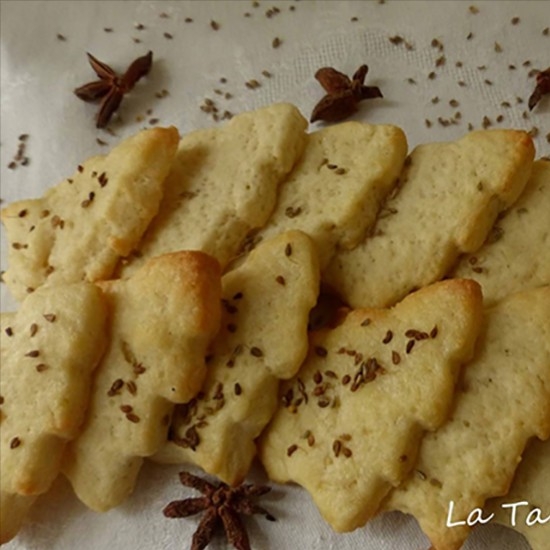 Christmas tree in the Pastis Henri Bardouin by Eve of the blog Eve's Table
Ingredients
( For about ten biscuits)
• 350g flour
• 240g of butter
• 130g of sugar
• 1 egg white
• 3 soup spoons of Pastis Henri Bardouin
• seeds of anise 
Preparation
Pay the flour into a bowl and add the butter and the sugar. Mix the whole to obtain a smooth and shiny dough.
Pay the white of egg and the pastis.
Mold until obtaining of a smooth dough.
Wrap in the clingfilm and place approximately the 1 hour in the refrigerator.
Preheat the oven in 180 degrees. Spread the dough over 5 mm in thickness. Cut forms with a punch(pastry cutter). Strew every biscuit of seeds of anise drinks.
Bake 8 minutes. Biscuits must be slightly colored
© Photo : www.latabledeve.de/
Related products

70 cl - 45°
Pastis with a unique character: mixed from more than 65 plants and spices, it is powerful and aromatic on the palate.
Only available in France