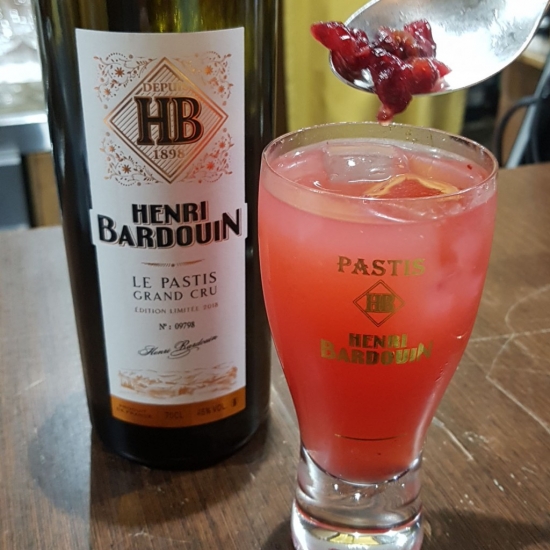 Cocktail Pink Henry by Julien Masson of the Mama Shelter Marseille
Ingredients : 
20 ml Lemon juice
10 ml Cane sugar syrup
30 ml Strawberry nectar
30 ml Pastis Henri Bardouin
60 to 80 ml Cranberry juice
Preparation: 
You don't need to shake to realize this cocktail …
Put first the lemon juice, then the cane sugar syrup, the strawberry nectar and the Pastis Henri Bardouin in the glass, then lengthen with the cranberry juice.
Mix with a spoon
Add 3 ice cubes
Decorate with some cranberry or strawberry.
Savor very cool
Photo credit : Mama Shelter
Related products

70 cl - 45°
Pastis with a unique character: mixed from more than 65 plants and spices, it is powerful and aromatic on the palate.
Only available in France