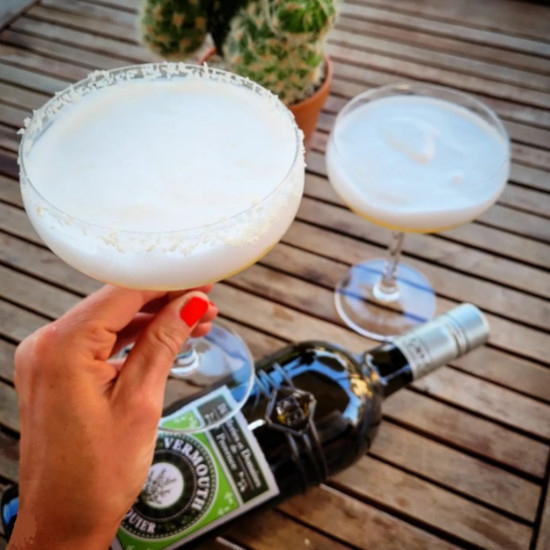 Coconut Mexican Martini
by le Vigneron Français
Ingredients:
35 ml of mezcal
25 ml Vermouth de Forcalquier
10 ml vanilla syrup
10 ml coconut syrup
A few ice cubes 
Optional: a little cream
Method:
Put all the ingredients (except the cream) in a bowl and stir with a cocktail spoon for about 10 seconds.
Add the ice cubes and top with whipped cream if you wish.
© recipe and photo: Julia & Mostafa - le Vigneron Français
Related products

75 cl - 18°
Vermouth de Forcalquier is an aromatized wine made with absinthe and vivacious, bitter plants and spices (lemon balm, mint, mugwort, green aniseed, cinnamon, coriander and pink peppercorns).
Vermouth de Forcalquier is a full-flavoured aperitif in a superb vintage style bottle.