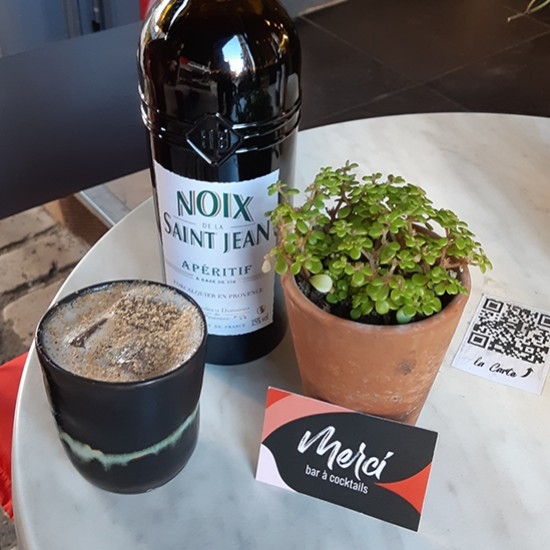 Coquetel by Dimitri, Head barman at Merci bar (Orléans)
Ingredients:
3 cl of rhum FAIR XO Belize
2 cl of Noix de la Saint-Jean
3 cl of pistachio orgeat
1,5 cl of almond milk
Method:
Shake all the ingredients, serve in a rocks / old fashion glass, filled with ice.
Decorate with a grated walnut.
Photo credit : Jennifer Manez
Related products

75 cl - 15°

Hand crushed Dauphiné green walnuts, harvested at Saint-Jean, muscade and cinnamon lend this aperitif its spicy and fruity flavours.