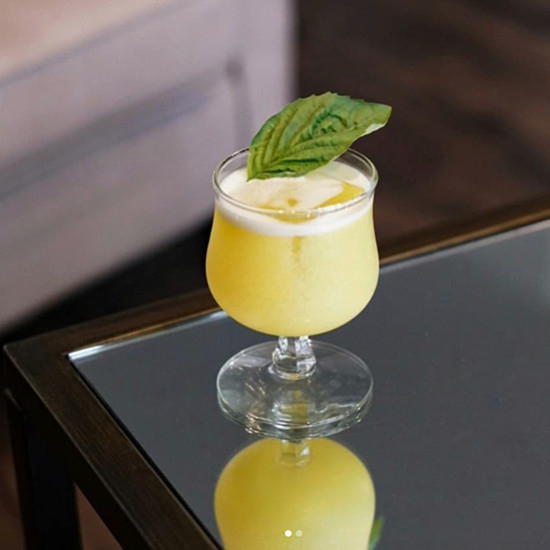 Corrosive Kiss
by Zach from Cocktail Home Craft 
Ingredients:
45 ml Mezcal
15 ml Absente 
22,5 ml Lime Juice
7,5 ml Honey Syrup
15 ml Ginger Syrup
Method: 
Add all ingredients to a shaker. Shake with ice, and strain into an iced-filled glass. Gently slap a large basil leaf and garnish.
© photo : @cocktailhomecraft
Related products

55°- 70 cl
Absinthe is  very characteristic. This is a clever blend of absinthe, artemisia, green anise and balm : delicate, sweet and slightly spiced.