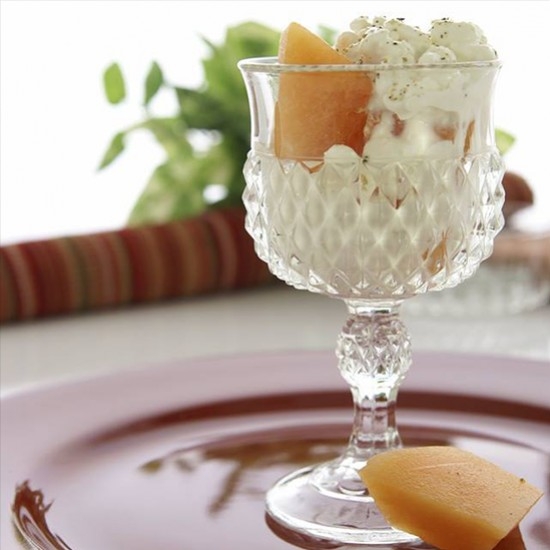 Cottage cheese with Rinquinquin by @PepitesandCo culinary blogger
For 4 people
Ingredients
700 gr ripe yellow peaches
250 gr of faisselle (or cottage cheese)
2 tablespoons + 1 dl of RinQuinQuin
2 tablespoons rosemary honey
Some mint leaves
2 gr agar-agar
Preparation
Drain the faisselle at room temperature for at least 3 hours, then beat it in a salad bowl to smooth it. Add honey and finely chopped mint.
Pour 2 tablespoons RinQuinQuin into a saucepan, dust with the agar-agar and let it melt over very low heat. Pour the mixture on the faisselle.
Arrange ice cream cups or any other container of your choice.
Reserve 3 hours in the refrigerator.
Just before serving, take the flesh of very cold peaches, mix it in a blender with 1 dl of RinQuinQuin to obtain a cream.
Take some peach balls or slices, add them to the faisselle, pour the cream of peche, decorate with mint ... It's ready!
© Photo : @PepitesandCo
Related products

15° - 75 cl
RinQuinQuin is a white wine-based apéritif, with peaches, leaves of peach trees picked in autumn,  sugar and  alcohol.