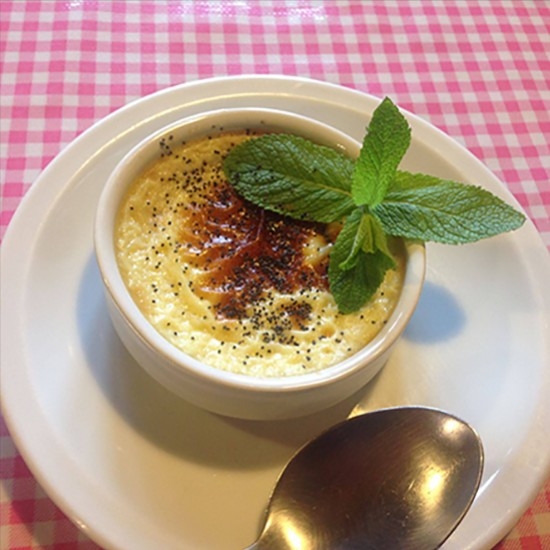 Crème brûlée with l'Absente by Christophe Retord from La Manne Céleste
For 8 people
Ingredients
1 liter of milk
6 whole eggs
200 gr of brown sugar
5 cl Absente 55
Preparation
Make a dry caramel with in a saucepan over medium heat, stir and monitor.
Pour the caramel into the ramekins and mix the mixture.
Put in the oven in a bain-marie for 20 minutes at 200 ° C.
Let cool before serving and decorate with a mint leaf.
© photo : La Mane Celeste
Related products

55°- 70 cl
Absinthe is  very characteristic. This is a clever blend of absinthe, artemisia, green anise and balm : delicate, sweet and slightly spiced.