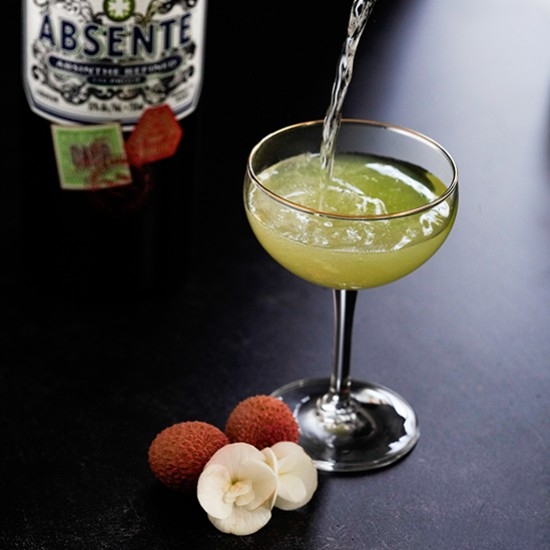 Death in the Afternoon 2
o.8 ounces Absinthe Refined
4 ounces Champagne

Pour the absinthe into a Champagne glass and top it with the Champagne.
© photo : Raoul Beltrame
Related products

55°- 70 cl
Absinthe is  very characteristic. This is a clever blend of absinthe, artemisia, green anise and balm : delicate, sweet and slightly spiced.