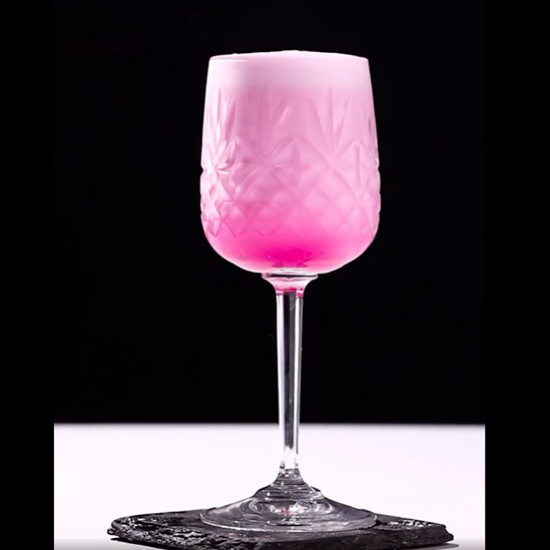 Dragon Drama
Ingredients:
• 60 ml Vodka
• 30 ml Lemon Juice
• 15 ml RinQuinQuin
• 22.5 ml Homemade Spring Dragon Syrup*
• Egg White or Vegan alternative @bettersbitters
Method:
Shake all ingredients and stir
*Spring Dragon Syrup:
Ingredients:
• 200 ml Water
• 200 ml Cane Sugar
• 50 g Dehydrated Dragon Fruit
• 25 g Dried Hibiscus Flowers
• 25 g Dried Elderflower
• 25 g Fresh Blueberries
Method:
Add all ingredients to a pan over medium heat and stir continuously until sugar is dissolved, ensure to break up blueberries to extract flavour.
Take off heat and leave for 3-4 hours, or preferably overnight.
Give a final mix and then strain into a serving bottle, this will store for up to a week and make 6-7 drinks! I'll be using it in a few more drinks soon too!
© David Jordan Melia, Cocktail maker, Photograph taker, and author of Bohemian Mixology- Speakeasieruk
Related products

15° - 75 cl
RinQuinQuin is a white wine-based apéritif, with peaches, leaves of peach trees picked in autumn,  sugar and  alcohol.