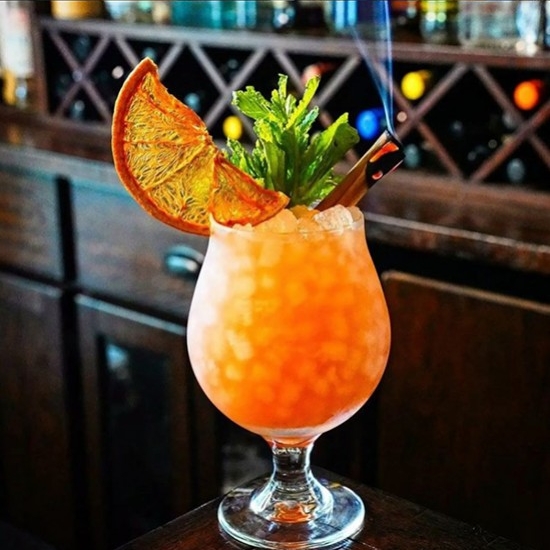 Dry Tongue Therapy by Ebby Kurian from Guillermo Bravo for Brooklyn's Fe
Ingredients: 
4 dashes Absente
1 ounce Jamaican rum
0.75 oz gin
0.75 oz PX sherry
0.5 oz cinnamon syrup
0.5 ozVelvet Falernum
0.75 oz lime juice
0.75 oz grapefruit juice
6 dashes Angostura bitters
Method: 
Combine all ingredients in a cocktail shaker and whip shake. Pour into a large snifter filled with pebble ice. Garnish with a mint bouquet, smoking cinnamon stick, and a dehydrated grapefruit wedge.  
© : @ebbydranks
Related products

55°- 70 cl
Absinthe is  very characteristic. This is a clever blend of absinthe, artemisia, green anise and balm : delicate, sweet and slightly spiced.