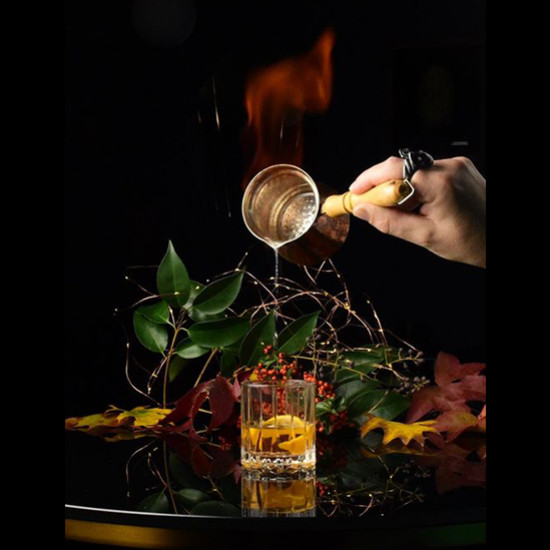 Eva
Ingredients:
45 ml Espadin Madre Mezcal
20 ml Rinquinquin
3 dash Angostura bitter
1 orange zest
Method :
Make in a Turkish Cezve coffe maker with the help of a blowtorch. The aim is to reduce the amount of alcohol not with water, but thanks to fire. The orange zest will slowly release its oil as you enjoy your drink. 
© Recipe : JJ, Barman in chief of the AGENCE, Cocktail Bar Speakeasy à l'abri des regards
Photographer : Mathieu Dupré
Related products

15° - 75 cl
RinQuinQuin is a white wine-based apéritif, with peaches, leaves of peach trees picked in autumn,  sugar and  alcohol.